We Accept: Non-ferrous and Ferrous materials
If you have large quantities please contact Buyer at 812.202.9778
FAST AND FRIENDLY SERVICE
RECYCLING SERVICES FOR YOU
Don't let your scrap metal and materials go to waste. We are committed to giving you the best prices for your scrap. Our staff stays current on industry prices, so you can be sure you're earning the most you can for your materials or purchasing them from us at a competitive price.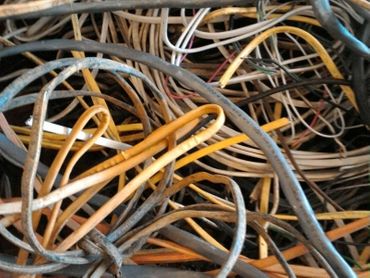 SCHEDULE CAR PICK-UP SERVICES
We'll pick up your junk car and take it to the yard. Give us a call to schedule a place and time. If the car can still be driven, you can also just drive it into our location in Cannelton, Indiana. Be sure to have the vehicle's title with you. If you are from Kentucky different rules apply. You must show local county tax has been paid. So, if the title is a Kentucky title go to the local county in Kentucky clerk's office and they will take care of the title and give you a local county tax receipt to bring in to us at the scale office.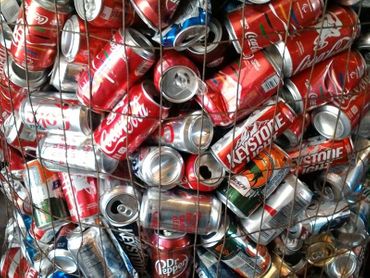 HAVE A CONTAINER DROPPED OFF
Are you completing a renovation project and are planning on harvesting lots of scrap materials? Call us and we'll drop off a container where you can throw in all your scrap materials. We'll pick the container back up when you're finished.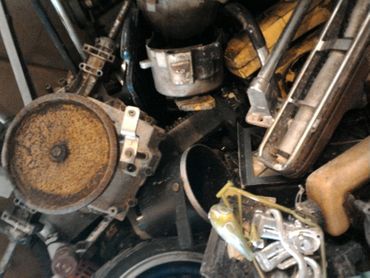 LOOK FOR SPARE PARTS IN THE YARD
Come visit us at 4775 Boyd Road, Cannelton, Indiana. Scrap yards can be great resources for finding parts to restore classic cars or for putting a few more miles on your commuter car or lawn mower.
WE BUY AND SELL SCRAP MATERIALS
We accept a variety of scrap and will give you the best price for it. However, there are some things we can't take. If you have a question about any of your materials, feel free to give us a call or send us a text!
ACCEPTABLE SCRAP MATERIALS
We purchase:
Tin
Appliances
Vehicles (Must have title or C.O.A.)
Copper
Brass
Aluminum Cans
Aluminum
Radiators
Auto/Steel Cased Batteries
Electric Motors
Lead
Stainless Steel
Aluminum Rims
Converters (Must have title or C.O.A.)
And Much More!
UNACCEPTABLE SCRAP MATERIALS
We do not purchase these items:
Propane Tanks
Manhole Covers
Oil Well Pipe (We cannot handle this item)
TVs
Microwaves
Brass Headstones
Plastic
Wood
Trash
Mattresses
Street Signs
Glass
*Note* We now can drop a dumpster for trash or construction debris for a fee. Call Buyer for the details and availability. We do not handle Hazardous materials.
VISIT OUR FACEBOOK PAGE FOR MORE INFORMATION